RGBlink led display processor X1 pro 4K scaling and switching HS-RGBlinkX1pro
Product Parameters
Key Features:
4K input support
Input standard 2K formats
Scale and switch seamlesslybetween inputs
Output to Dual 2K or expand to 4K split ouput
EDID management on board
HDCP 2.0 compliant
Set custom output resolution
Control and configure from XPOSE
Overview:
Ideal for dual output splicing applications, X1pro is standard with two DVI outputs for 4Kx1K seamless splicing and scaling from multiple input sources.
There are multiple operation modes to provide for flexible operations, including 2K Presentation mode with DVI outputs as PVW and PGM, as well as 2K standard mode which duplicates the output display while adding PIP support.
Add the output expansion to make use of a full 4K split, 8Kx1K splicing and Dual2K previews.
Standard inputs include DVI, DisplayPort and HDMI. Additional inputs are available with three user it 2K inputs slots available – options include 3G-SDI, USB2.0 media, Composite and VGA, along with DVI and HDMI.
EDID management is available on board as are image quality settings.
X1pro is suitable for a wide range of applications that require seamless switching and scaling.
Diagram: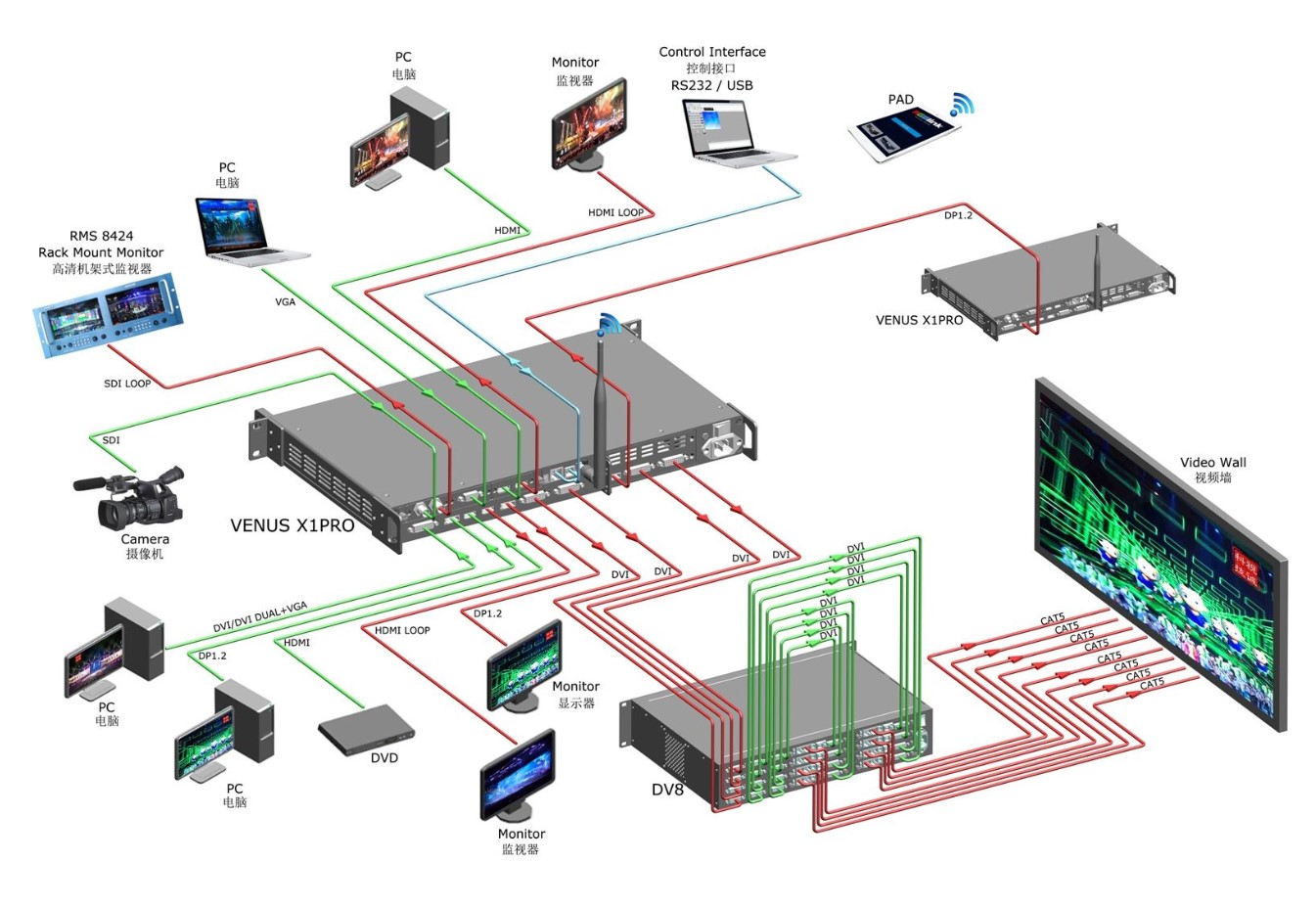 Panel Drawing: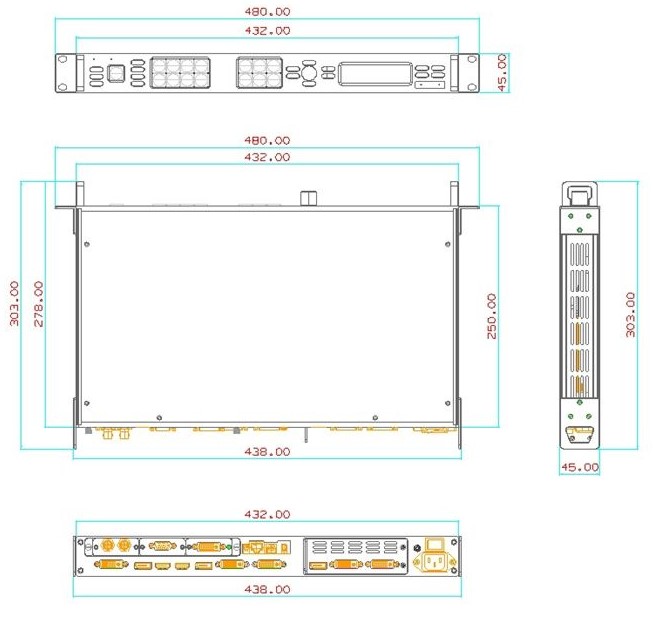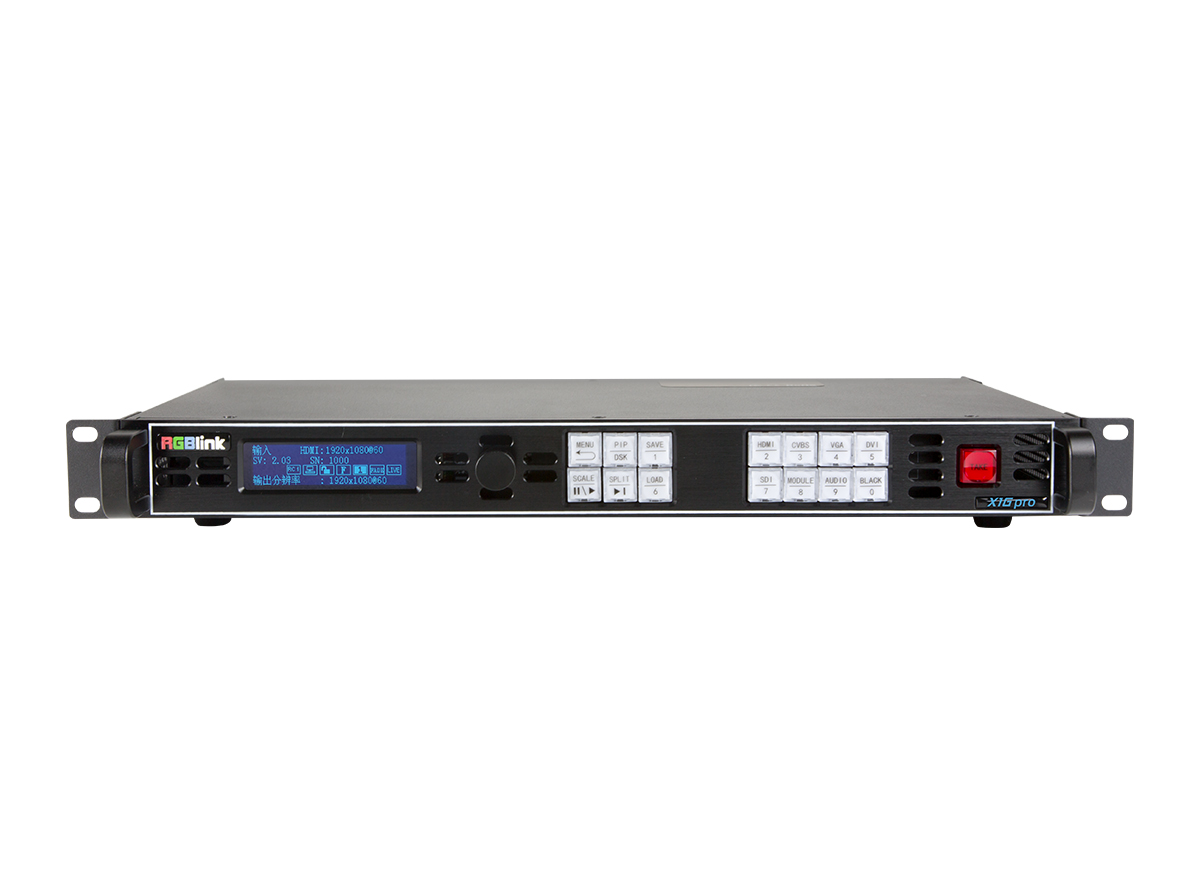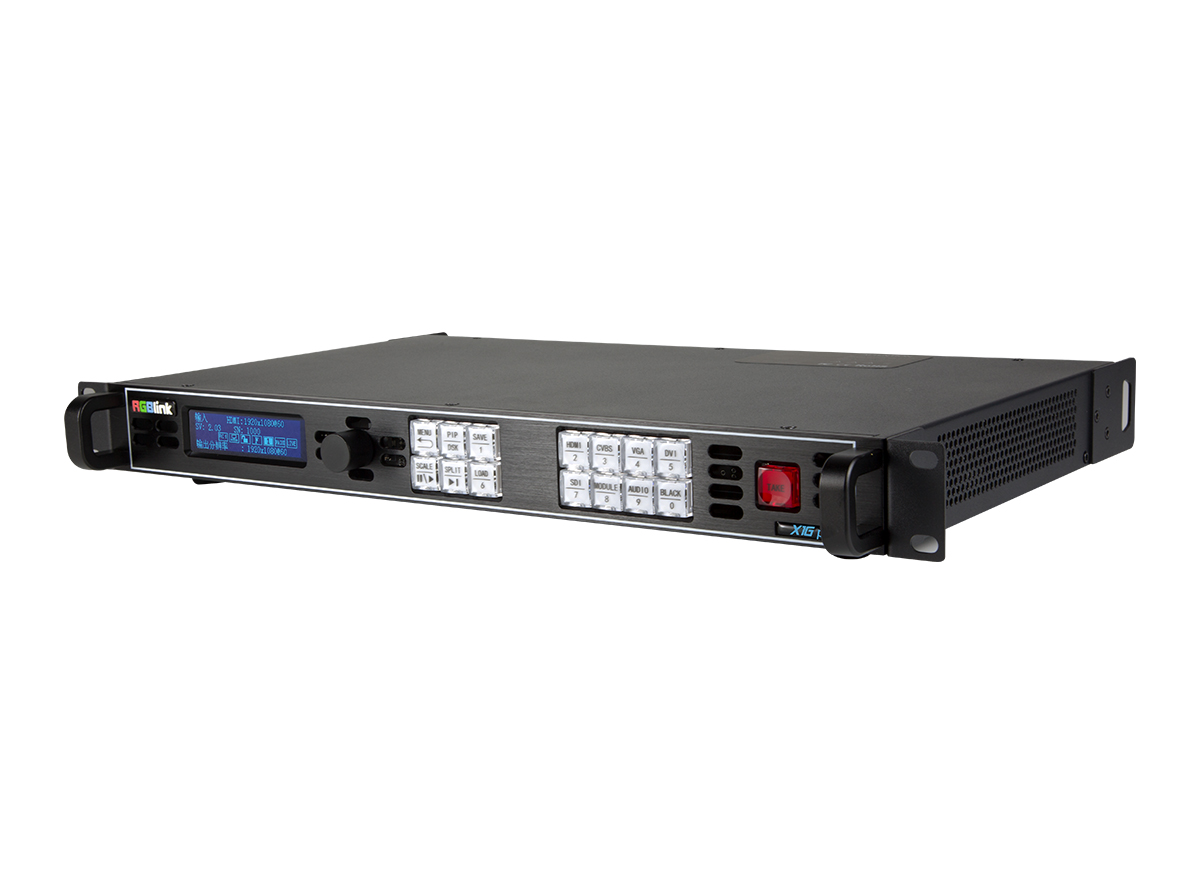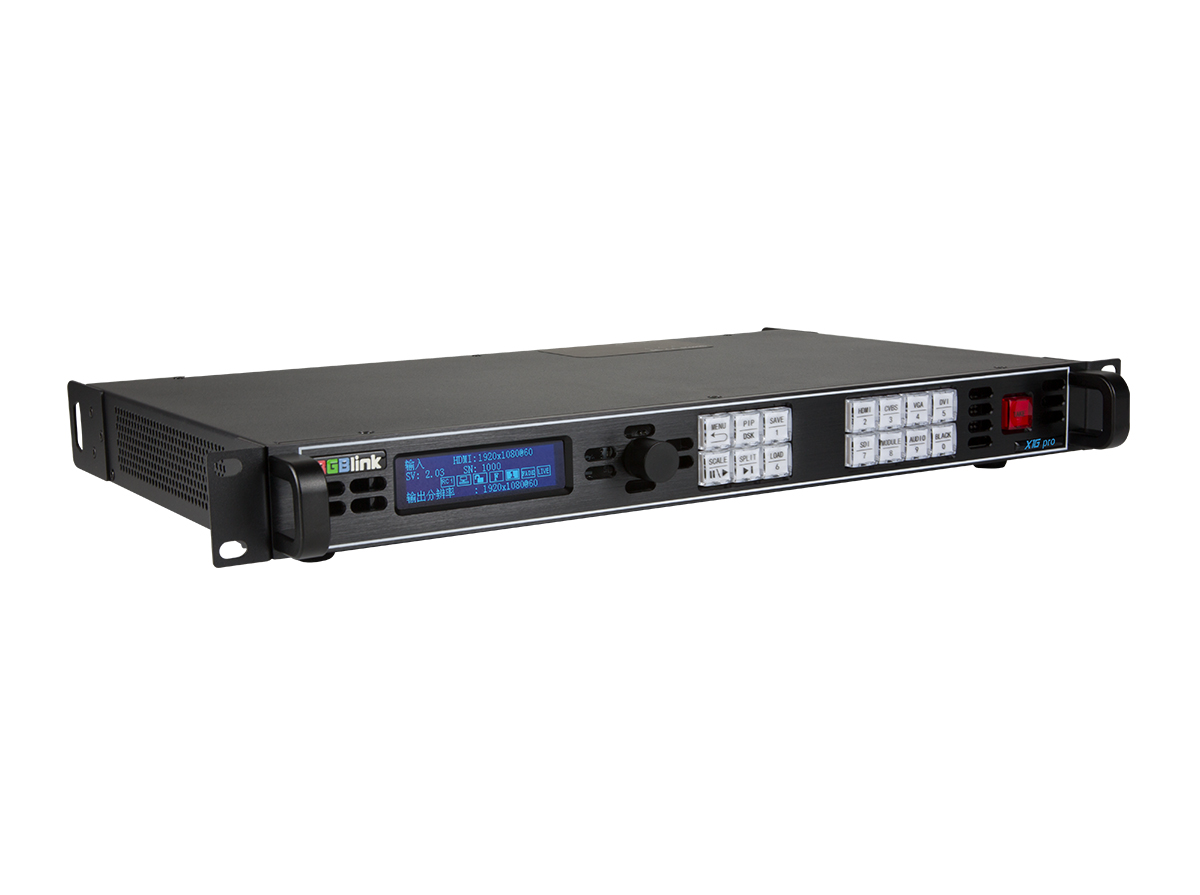 Super Lightweight, Extraordinary Refined
Super lightweight cabinet, only 6.5kg, thickness: 62.5mm
Comfortable handles, easy to take and carry the cabinet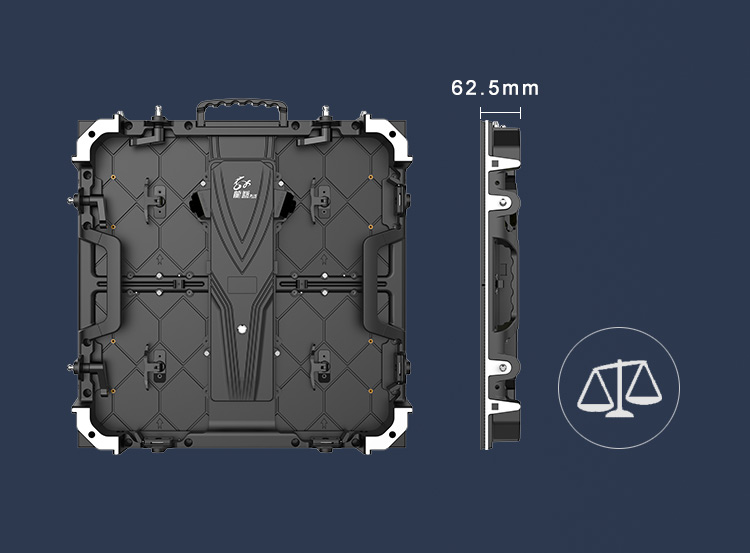 Super Protection, Waterproof and Knock-resistant
Angle protector effectively reduce the risk of knocking against the lamp during transportationAnti-scratch lamp surface, mask convex design enhances the surface of the module collision resistance and make sure the product is more durable,Super waterproof, protection grade up to IP65, unafraid of rainstorm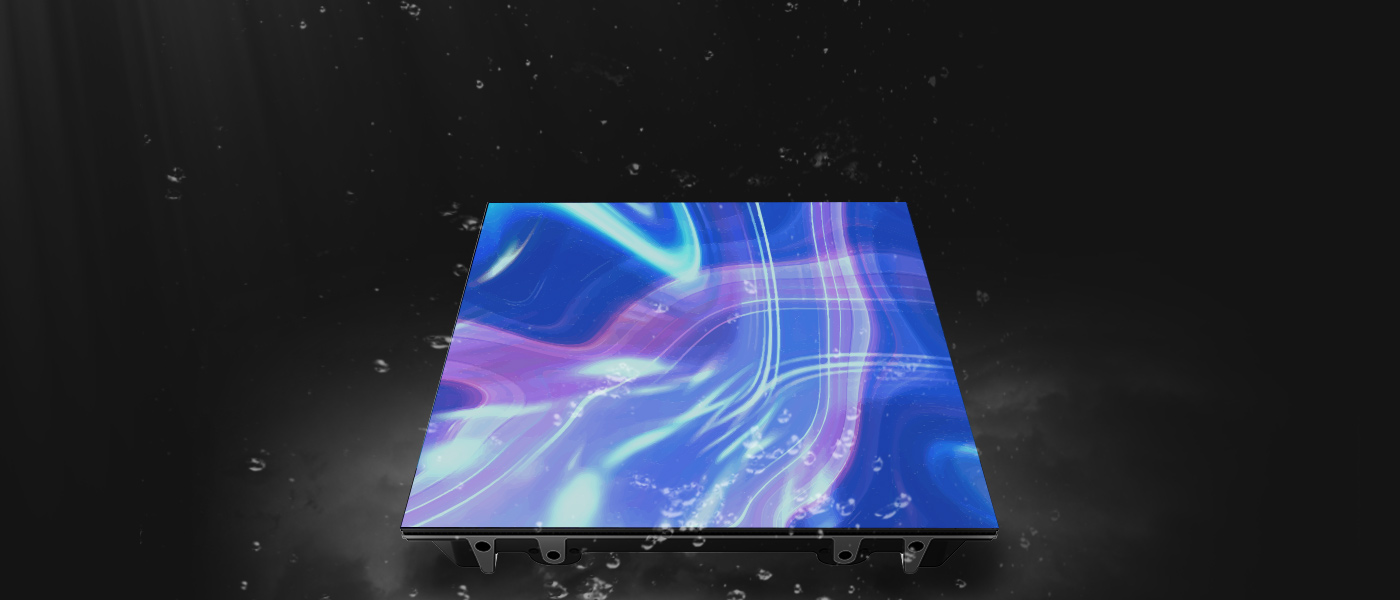 Excellent display, complete high-definition picture quality
Excellent graphics display, the picture is exquisite and lifelike, eye-opening160° ultra wide viewing angle, complete without color bias, different angles to enjoy the same wonderful scene