TS802D  TS901  TS852D  original Linsn led sending card for led video wall panels HS-TS802D
Product Parameters
Maximum load single card points

60Hz,1280×1024(Or equivalent area)、Single network port 655360 Dots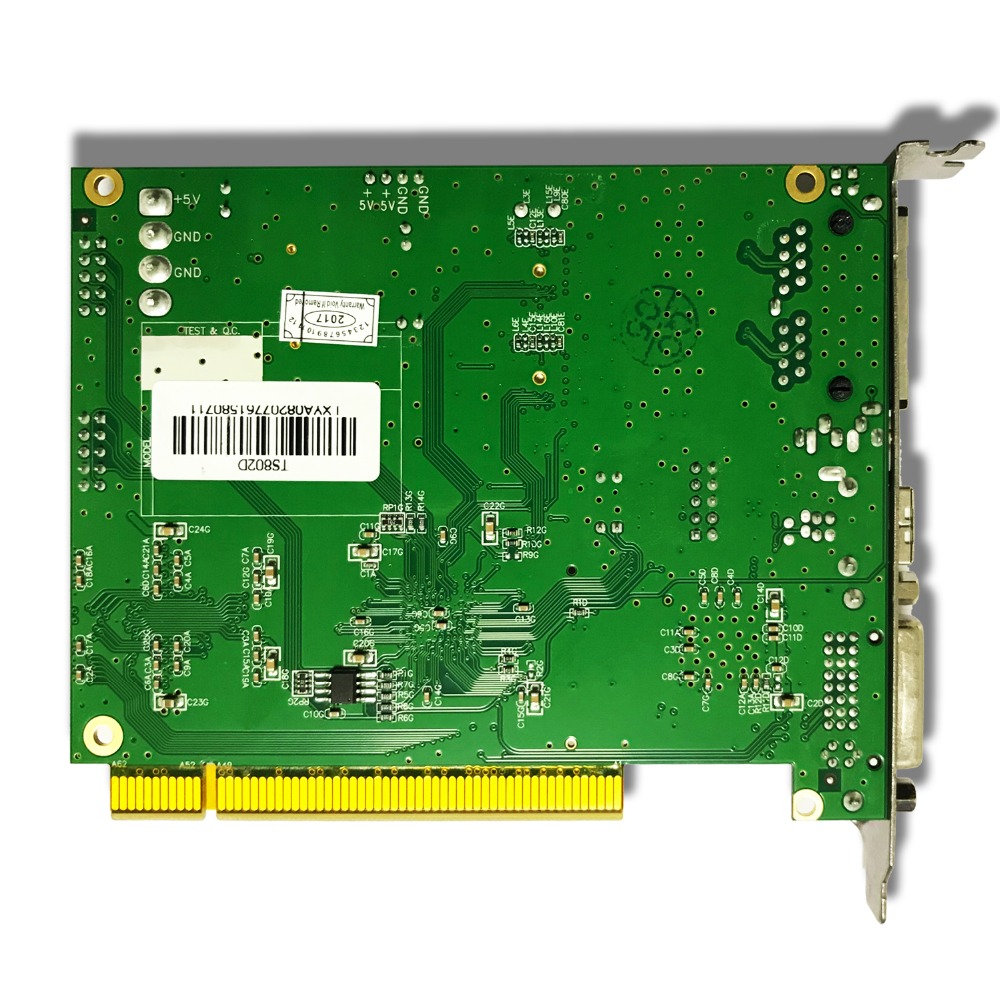 LINSN TS802 LED TRANSMISSION CARD
The differences between model 801 sending card and model 802 sending card:
Model801 can max support 1280*1024pixels
Model802 can max support 2048*1152pixels
Single card model 802 can control 2048*640pixels
Model802 has been added the voice transmission and cascade functions
More features:
1. Completely Compatible with the Seventh Generation Control System
The eighth generation is developed based on the seventh. Compared with the seventh, the eighth has all the functions of the seventh. Moreover, the eighth is more functional, more powerful, more stable and more reliable.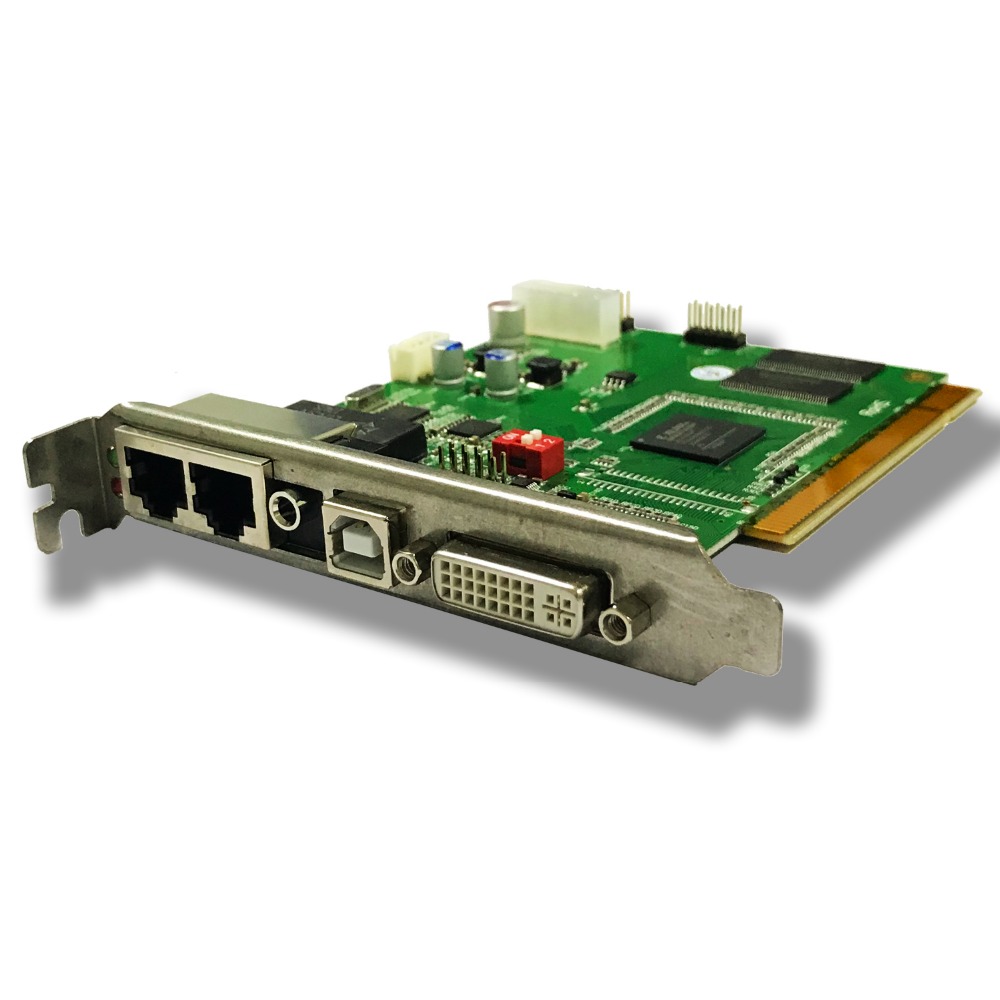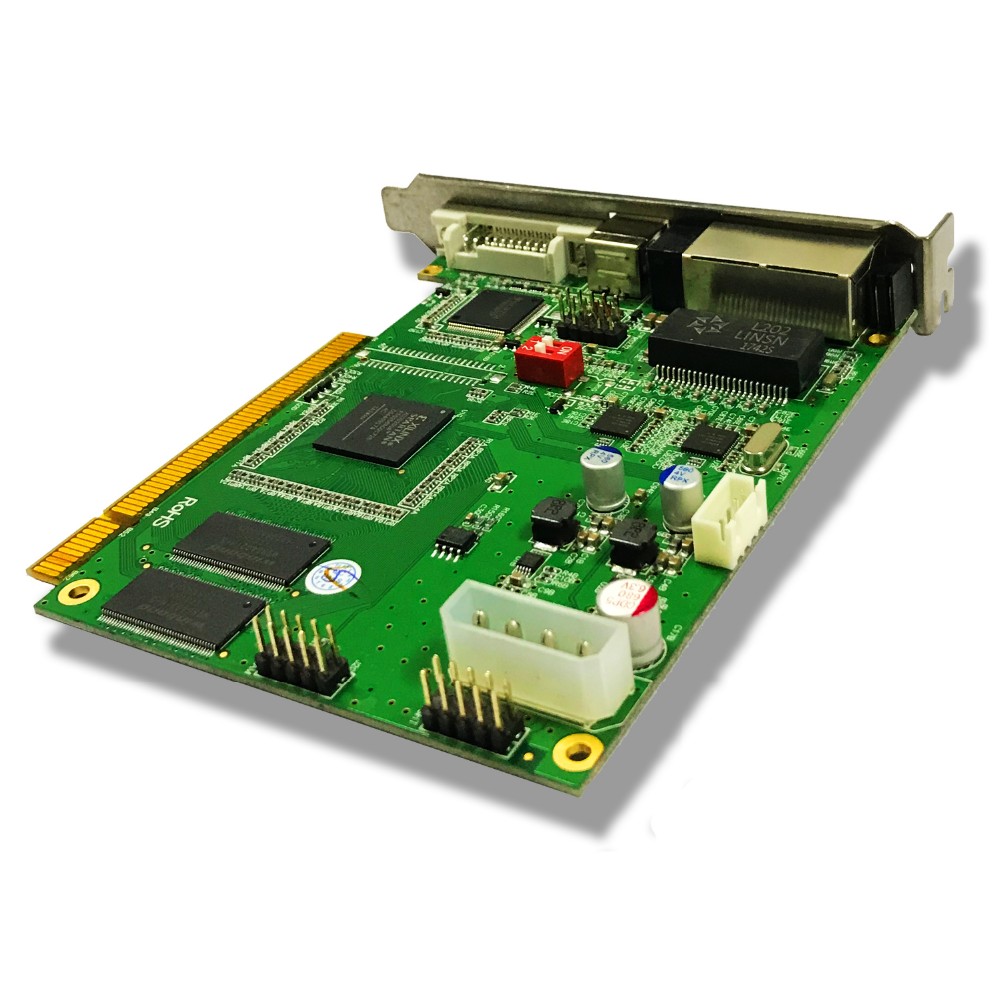 2. Supporting 210 colors
The seventh supports 28 colors: 28*28*28=16777216 kinds of colors.
The eighth supports 210 colors: 210*210*210=1073741824 kinds of colors. It needs to work with our video processors using the 30 bits TTL. So the coloring number of the eighth is 64 times as much as that of the seventh.
3. The intelligent connecting function
Without resetting the configurations, the receiving cards (including spare ones) of the same LED display/cabinet can be randomly exchanged or replaced, for they will automatically recognize the showing area and content they are responsible for.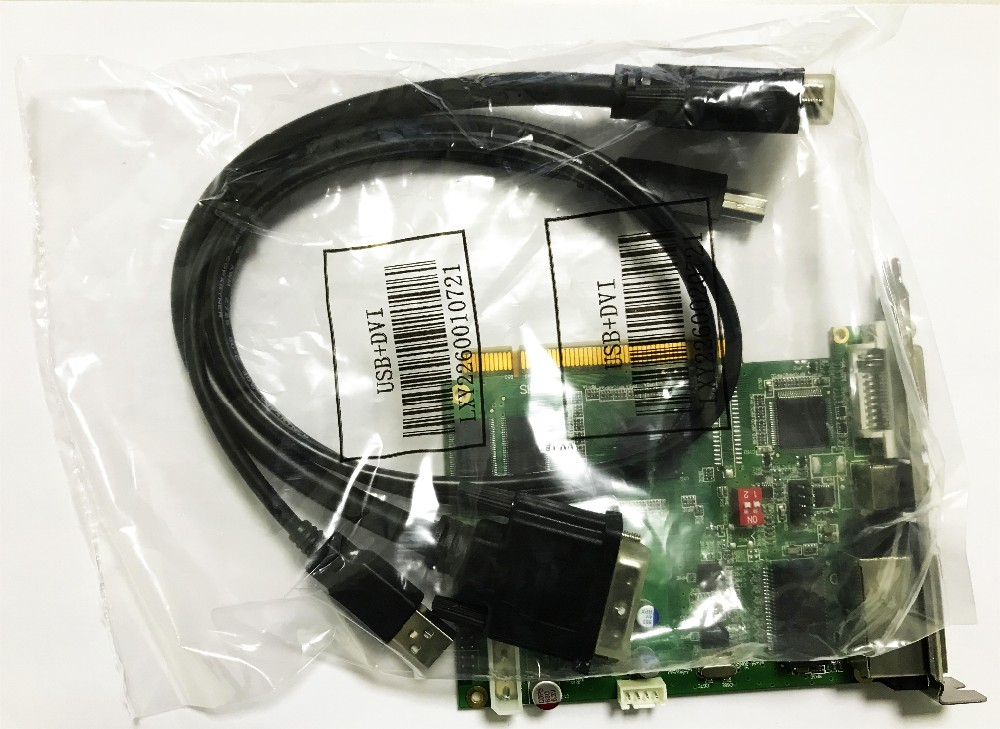 Windows2000、NT、XP、Vista、win7、win8

1024×768,1366×768,1280×1024,1920×1080.etc

Maximum load single card points

60Hz,1280×1024(Or equivalent area)、Single network port 655360 Dots

2 RJ45 interface, 3.5mm audio interface

Grey Scale Levels(Adjustable)

Multimedia format support

Video:AVI、WMV、MPG、RMVB、SWF、MKV、MP4、3GP.etc Graphics: BMP、JPG、PNG、GIF.etc Audio:MP3、WAV、WMA.

Transmission medium distance

HSYV-5E≤140M,HSYV-6≤170M,Optical Fiber:Unlimited

Chinese、Traditional Chinese、English、French、Japanese、Russian、Thai、Spanish、Polish、Italian、Portuguese、Turkish、Dutch、Greek、Bulgarian、Romanian、Arabic、Korean、German

CE, ROHS, FCC, ISO9001, TUV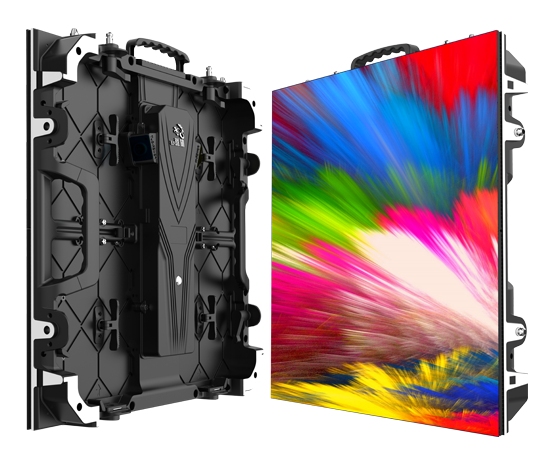 Super Lightweight, Extraordinary Refined
Super lightweight cabinet, only 6.5kg, thickness: 62.5mm
Comfortable handles, easy to take and carry the cabinet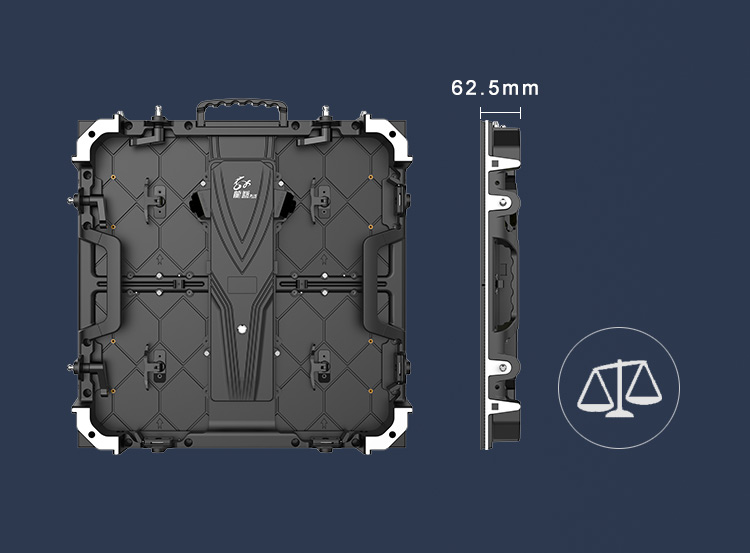 Super Protection, Waterproof and Knock-resistant
Angle protector effectively reduce the risk of knocking against the lamp during transportationAnti-scratch lamp surface, mask convex design enhances the surface of the module collision resistance and make sure the product is more durable,Super waterproof, protection grade up to IP65, unafraid of rainstorm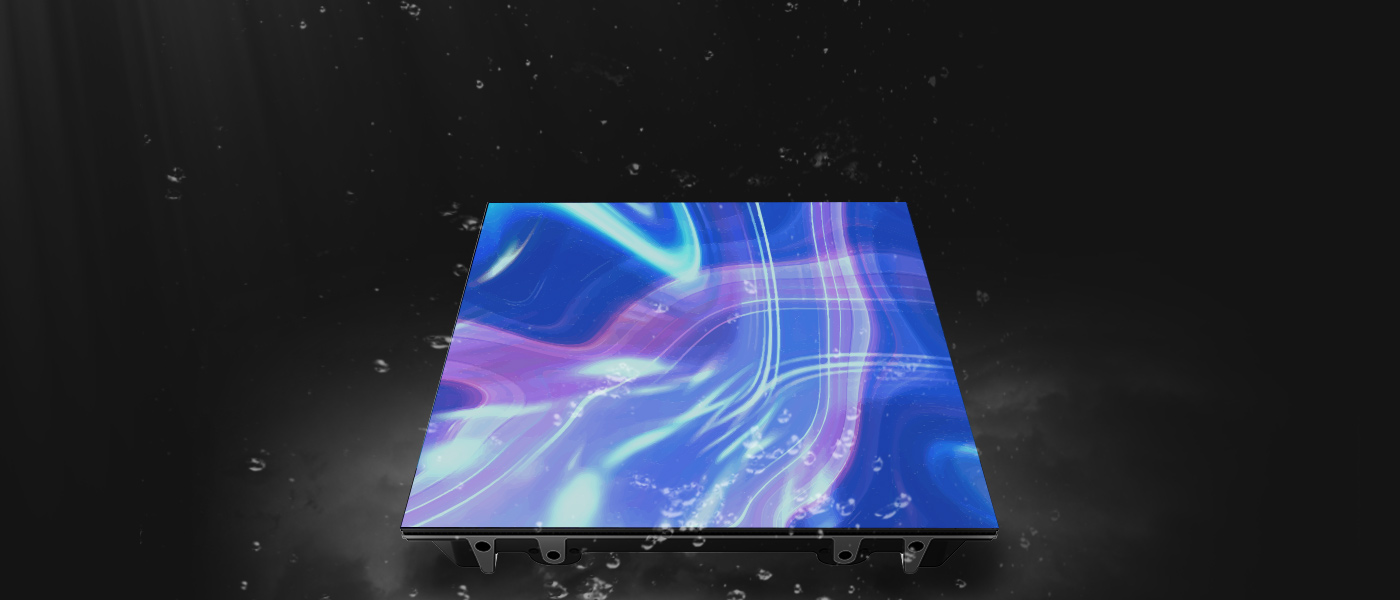 Excellent display, complete high-definition picture quality
Excellent graphics display, the picture is exquisite and lifelike, eye-opening160° ultra wide viewing angle, complete without color bias, different angles to enjoy the same wonderful scene